Easy Carry Stainless Steel Camping Stove Backing Stove
Product Description
-- Crafted with high quality stainless steel. This Portable Camping Stove with steadily burn bright, whatever heavy weight or high heat comes its way.
-- Environmentally-friendly and unlimited fuel from the nature. Different from traditional goes stove, ARC USA Camping Stove gives you an environmental and simple way to enjoy camping. You can get twigs, leaves, dry grass, pinecones as original fuel from nature naturally.
-- High thermal efficiency, pocket bellows and air vents for good ventilation and efficient burning.




You can put the food you need to cook on the top grid.

Another grid at the bottom puts in natural fuel.

The grid allows a continuous supply of air to reach the fire while allowing the spent ash to fall into the bottom of stove.

This ensures that no wood goes unburned!

Since more oxygen can reach the fuel source, fire wood is burned more efficiently than trradition fire pits.


-Easily collapsible and lightweight.
-Has collapsible legs, easy to transport and storage, stable placement.
-So you can serve up a warm piping meal wherever you've set up camp.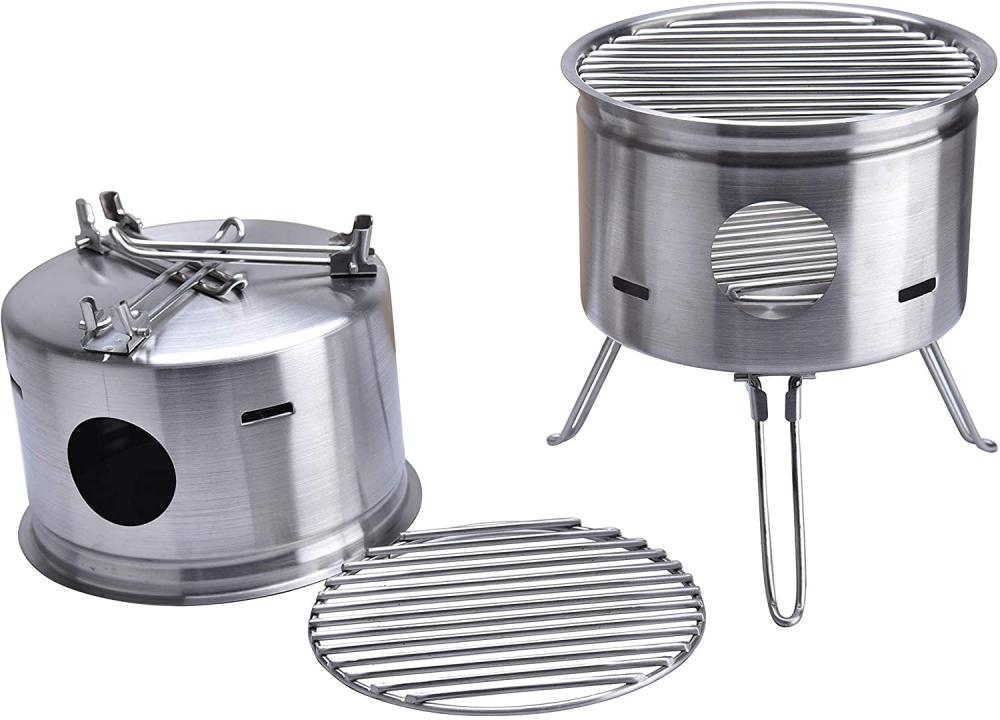 Size:
Diameter of grid: 9"
Total height: 10"
Stove body height: 5.5"
Distance between two grids: 3.5"
Diameter of air vents: 2.5"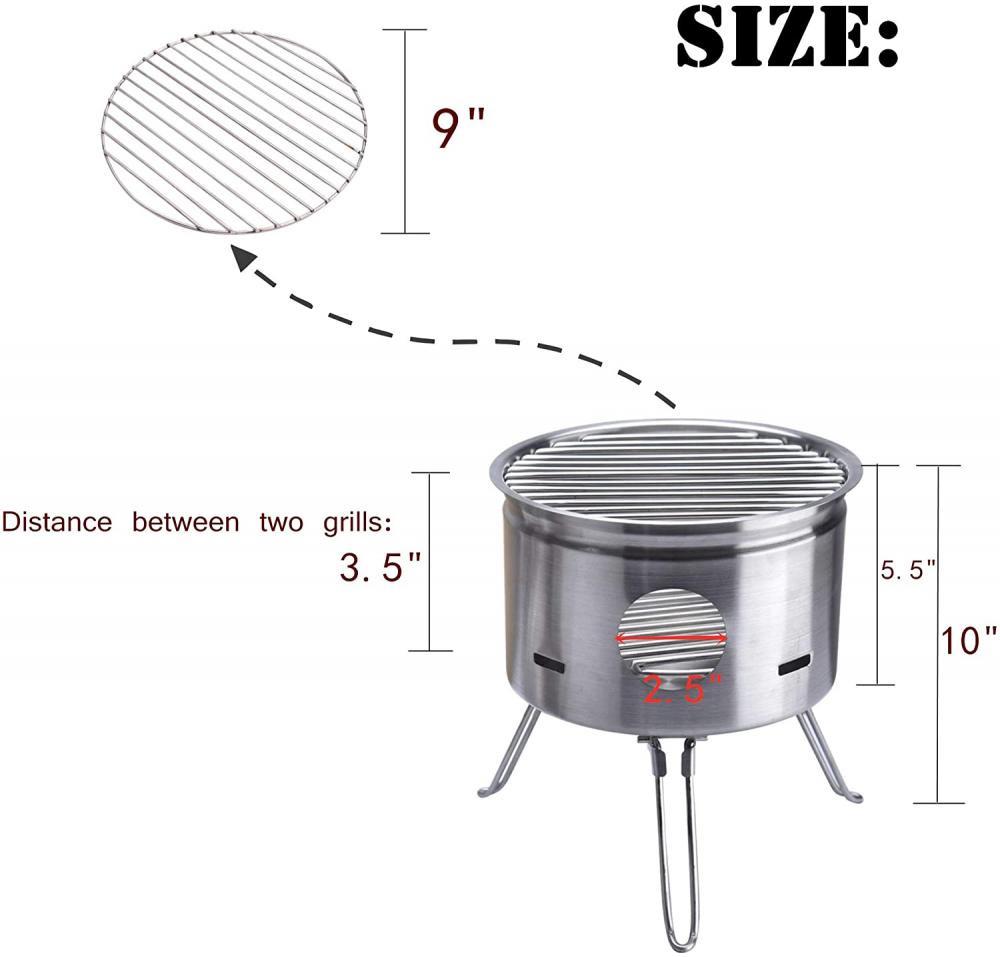 ARC USA provide all kinds of kitchen products of various sizes and fashions, including Propane Gas Stove And Burner Accessories, Stock Pot And Boiler, Tortilla Press, Tea Kettle, other Kitchen Tools, etc. We focuse on kitchen supplies, give you the best product experience, the best product service.
ARC Advanced Royal Champion
ARC is dedicated to providing premium tableware, outdoor camping accrssories, stainless steel cutlery, and other kitchen tools. Whether it`s a special occasion or a casual, every day meal, you`re sure to find the perfect products for the occasion. From crisp, white dinnerware to eye-catching patterns, ARC offers a variety of styles to complement your lifestyle.
Company Name: ARC Advanced Royal Champion
Product/Service: Outdoor gas burner , Comal and cazo , Melamine dinnerware , Tortilla press , Kitchen tools , Tea Kettle
Year Established: 1997
Contact Person: Mr. Sales Manager
Tel: 1-972-406-0885